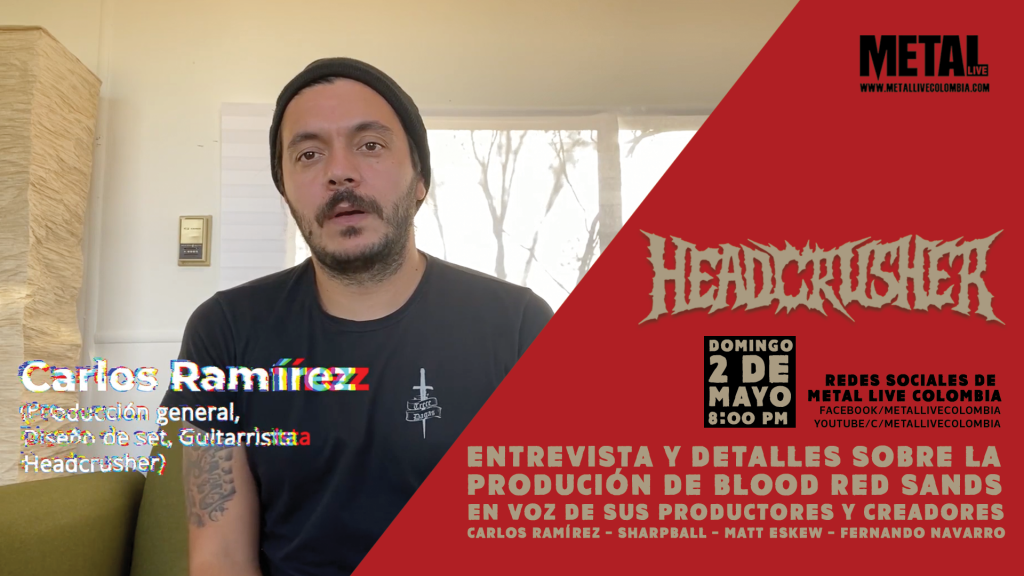 HeadCrusher comparte con Metal Live y para todo su público su experiencia, historia y detalles sobre la producción de «Blood Red Sands» video oficial grabado en Yucca Valley, California Estados Unidos el año pasado durante la pandemia del Covid – 19.
Esta entrevista es una producción a cargo de @Hateworks y Metal Live Colombia.
Agradecimiento a Javier Valencia de Hateworks por su colaboración y ayuda en este audiovisual.
Entrevistados:
Carlos Ramírez (Production/ Set Design/ Headcrusher Guitarist) Colombia/Estados Unidos
Fernando Navarro (Productor Musical) /Chile
Matt Skew (Generation X-Ray Films)
(Live Action Director/ Director of Photography/ A Camera) Estados Unidos
Jose Luís Jiménez (Directors/ Writers/ Animation/ Post Production/ Editors) /Colombia.
Entrevista realizada en el mes de diciembre de 2020.
Edición de video entrevista Sergio Zuluaga / SEFEZU.
#MetalliveColombia​ #MetalLivesupportMedia​ #Metalworld​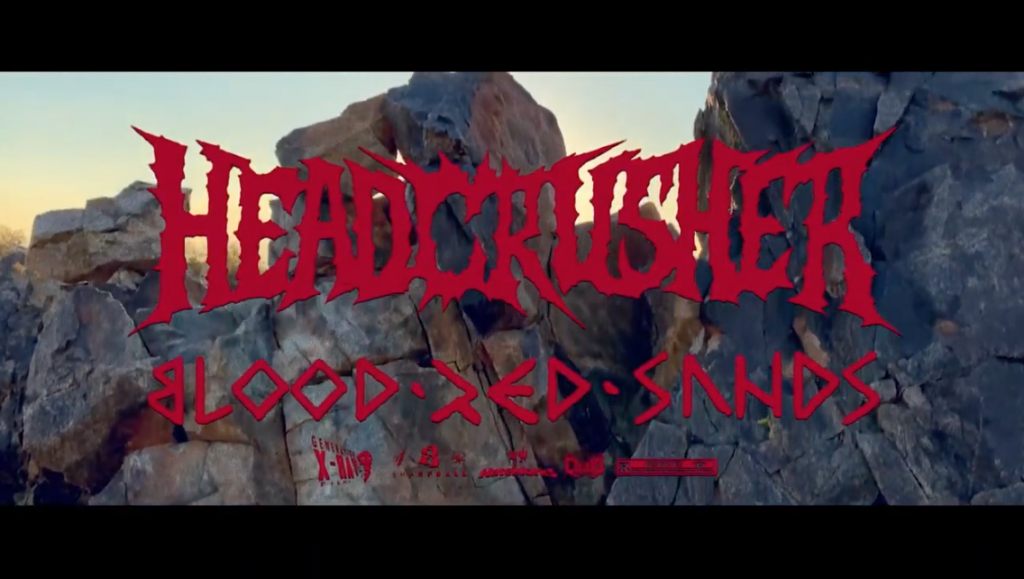 Headcrusher's new single "Blood Red Sands" was recorded, mixed and produced by Fernando Navarro at Insania Recordings in Los Angeles, CA. Mastered by Brad Boatright, Audiosiege Studio in Portland, Oregon.
Official Links:
Headcrusher on Bandcamp: https://headcrusher.bandcamp.com​​
Headcrusher on Instagram: https://www.instagram.com/headcrusher…​
Headcrusher on Facebook: https://www.facebook.com/headcrusherh…​
Headcrusher on Twitter: https://twitter.com/headcrusherband​​
Headcrusher e-mail: headcrusherband@gmail.com
#musicvideo​​ #music​​ #musician​​ #video​​ #newmusic​​ #artist​​ #youtube​​ #musicians​​ #metal​​ #thrashmetal​​ #deathmetal​​ #desertmetal​​ #desert​​ #headcrusher​​ #metalcolombiano