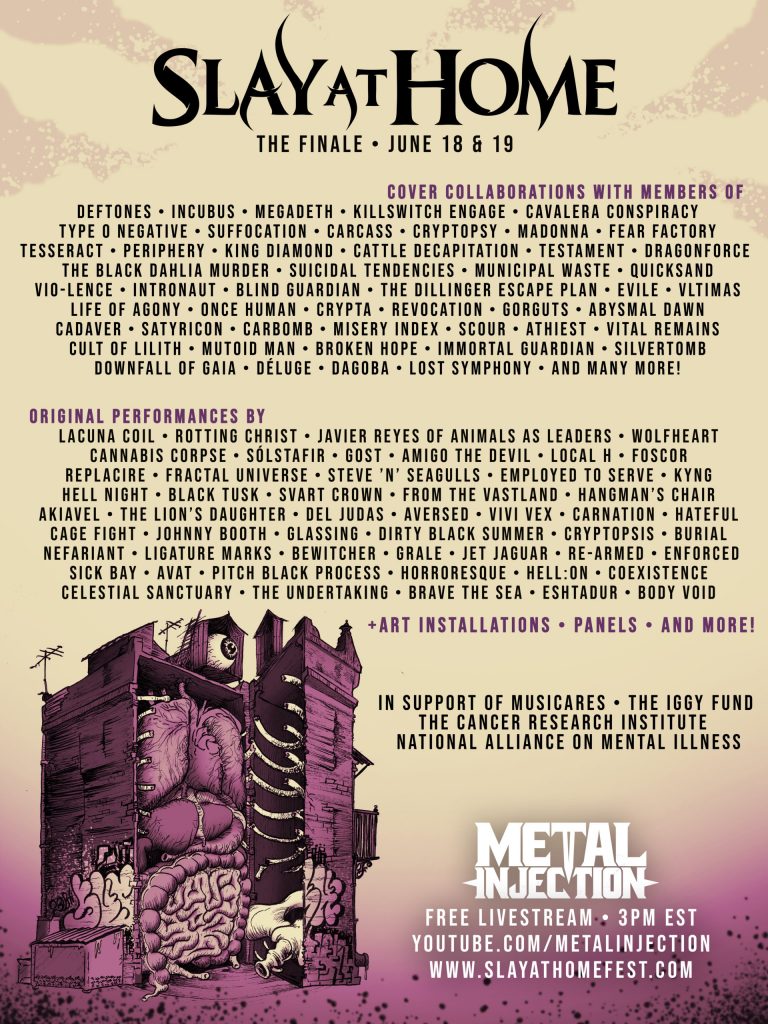 Metal Injection para la celebración de aniversario de un año de Slay At Home, anuncia:
mi programa más ambicioso hasta la fecha, que también es el final. Como dicen, todas las cosas buenas deben llegar a su fin. Comencé Slay At Home al principio de la pandemia como mi misión personal para crear una recaudación de fondos de entretenimiento que ayudaría a la industria de la música y las organizaciones benéficas que me apasionan mientras brinda una nueva experiencia divertida para los fanáticos del metal en todo el mundo. Mientras el mundo se prepara para un regreso posterior a la cuarentena, con más shows en vivo anunciados cada semana, he tomado la decisión de despedir a Slay At Home como comenzó hace un año, con un gigantesco programa de variedades lleno de muchas sorpresas, para un gran conjunto de causas.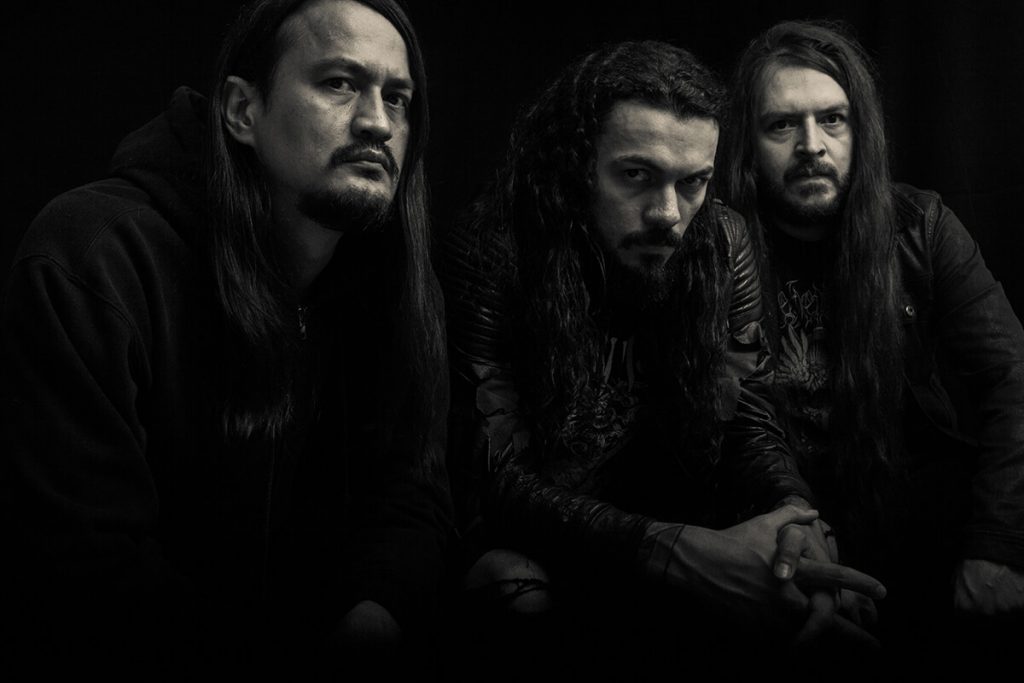 Para fortuna Eshtadur de Colombia estará presente en "The Finale" de Slay at Home interpretando canciones de su más reciente disco From the Abyss lanzado en época de pandemia en el segundo semestre de 2020
El evento completo se transmitirá el viernes y sábado (18 y 19 de junio) a partir de las 3 p.m. EST ambos días. El evento virtual gratuito recaudará fondos en apoyo de 4 grandes organizaciones benéficas; Musicares , The Iggy Fund , The Cancer Research Institute y National Alliance On Mental Illness .
El evento también incluirá paneles de discusión muy atractivos para transmitir antes de la parte de música del programa; más detalles sobre este programa paralelo se darán a conocer más cerca del programa.
Viernes – 18 de junio
Panel de "Monetización del metal" (2 p.m. EST)
Slay At Home The Finale: Día uno (3 p.m. EST)
Sábado 19 de junio
Panel "Ya no es un club de chicos" (1PM EST)
Panel "El futuro de las giras en la pospandémica" (2PM EST)
Slay At Home The Finale: Día dos (3PM EST)
El festival incluirá cubrir las colaboraciones de miembros de:
Deftones
Incubus
Megadeth
Killswitch Engage
Cavalera Conspiracy
Type O Negative
Suffocation
Carcass
Cryptopsy
Madonna
Fear Factory
Tesseract
Periphery
King Diamond
Cattle Decapitation
Testament
Dragonforce
The Black Dahlia Murder
Suicidal Tendencies
Municipal Waste
Quicksand
Vio-lence
Intronaut
Blind Guardian
The Dillinger Escape Plan
Evile
Vltimas
Life Of Agony
Once Human
Crypta
Revocation
Gorguts
Abysmal Dawn
Cadaver
Satyricon
Carbomb
Misery Index
Scour
Atheist
Vital Remains
Cult Of Lilith
Mutoid Man
Broken Hope
Immortal Guardian
Silvertomb
Downfall of Gaia
Deluge
Dagoba
Lost Symphony
And More!
El festival también incluirá actuaciones especiales de:
Lacuna Coil
Rotting Christ
Javier Reyes of Animals As Leaders
Wolfheart
Cannabis Corpse
Solstafir
Gost
Amigo The Devil
Local H
Foscor
Replacire
Fractal Universe
Steve 'N' Seagulls
Employed To Serve
Kyng
Hell Night
Black Tusk
Svart Crown
From The Vastland
Hangman's Chair
Akiavel
The Lion's Daughter
Del Judas
Aversed
ViVi Vex
Carnation
Hateful
Cage Fight
Johnny Booth
Glassing
Dirty Black Summer
Cryptosis
Burial
Nefariant
Ligature Marks
Bewitcher
Grale
Jet Jaguar
Re-Armed
Enforced
Sick Bay
AVAT
Pitch Black Process
Horresque
Hell:On
Coexistence
Celestial Sanctuary
The Undertaking
Brave The Sea
Eshtadur
Body Void