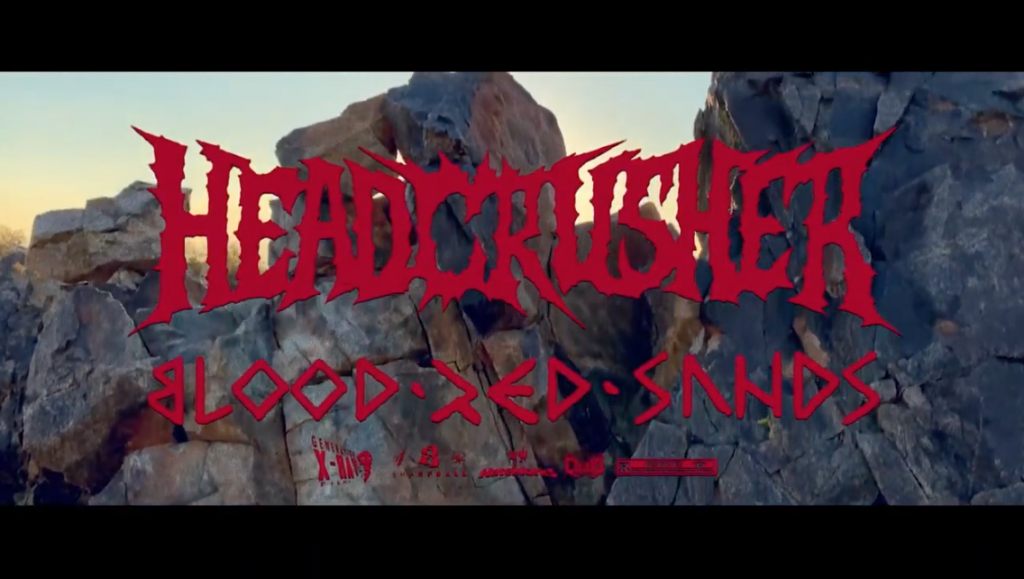 HEADCRUSHER presenta "Blood Red Sands" Official Video este hace parte de su próximo Ep "PORTAL TO EXISTENCE".
Esta producción fue realizada en el desierto de Mojave, CALIFORNIA & Yucca Valley CALIFORNIA.
Créditos
Jose Luis & Miguel Jimenez (SharpBall/ Los Hermanos Jimenez Productions)
(Directors/ Writers/ Animation/ Post Production/ Editors)
Matt Eskew (Generation X-Ray Films)
(Live Action Director/ Director of Photography/ A Camera)
Brittany Fontaine (Special FX Makeup/ Hair/ Wardrobe)
Susan Slaughter (Producer/ Actor)
Javier Valencia (CEO Hateworks Records/ B Camera Director/ Production/ Set Design)
Christina Eskew (Director's Assistant)
Carlos Ramirez (Production/ Set Design/ Headcrusher Guitarist)
Alberto Luna (Artist/Illustration)
Gonzalo Restrepo/Chalo (Post Production)
Shot on August 7th-9th 2020
Mojave Desert, CA & Yucca Valley CA.
Headcrusher's new music video & single "Blood Red Sands" was recorded, mixed and produced by Fernando Navarro at Insania Recordings in Los Angeles, CA. Mastered by Brad Boatright, Audiosiege Studio in Portland, Oregon.
Links Oficiales
Headcrusher on Bandcamp: https://headcrusher.bandcamp.com
Headcrusher on Instagram: https://www.instagram.com/headcrusher…
Headcrusher on Facebook: https://www.facebook.com/headcrusherh…
Headcrusher on Twitter: https://twitter.com/headcrusherband
Headcrusher e-mail: headcrusherband@gmail.com